Ai Blog
Topic & Idea
Generator.
Get hundreds of relevant blog topics by entering your primary keyword or niche.
Did we mention it's free?
Order content
Fast
with a few clicks.
Our on-demand content ordering service allows you to order content quickly and easily without having to worry about quality or deadlines. You don't need any technical knowledge – simply enter your requirements, and our writers will do the rest.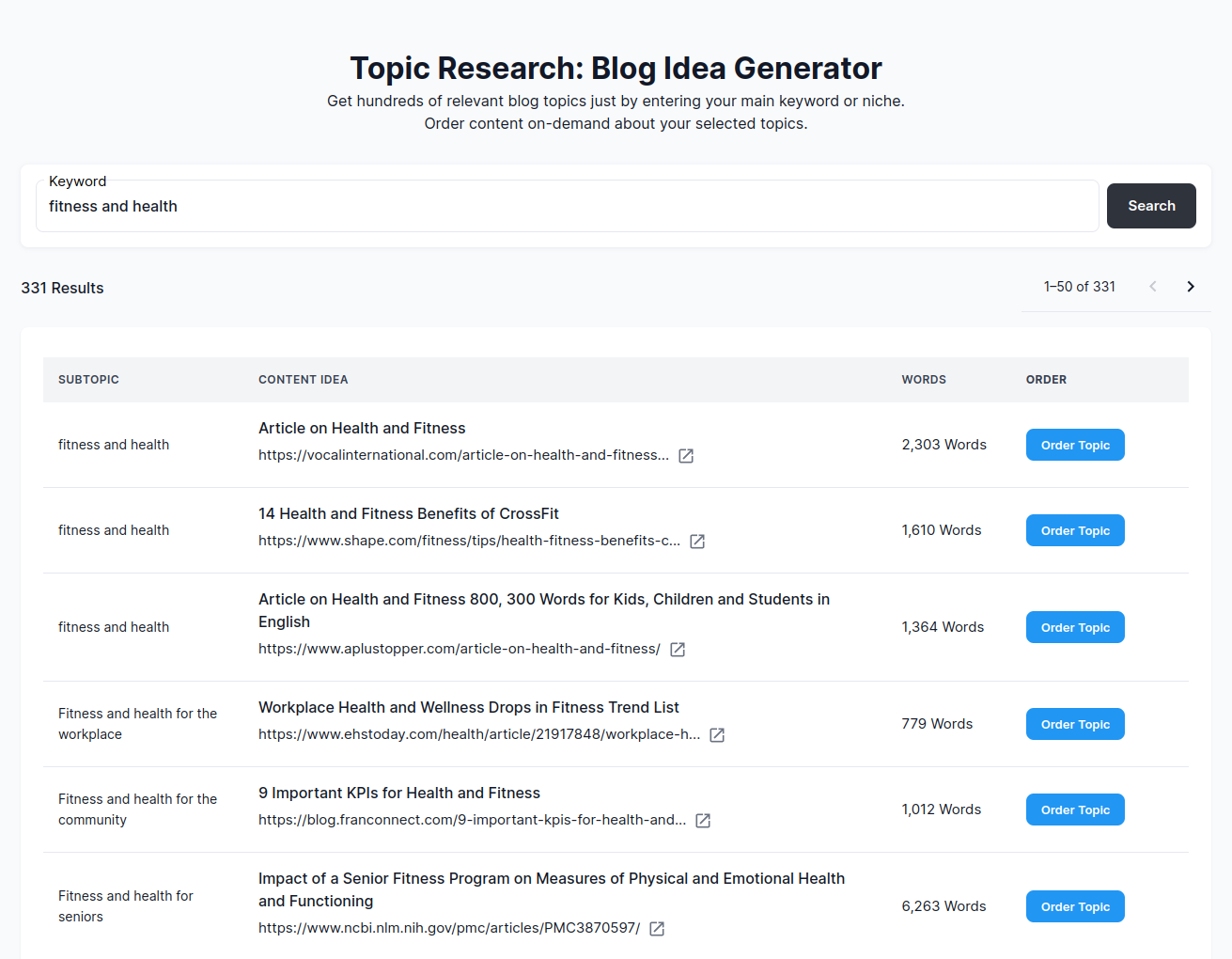 Generate hundreds of blog post ideas with a click of a button. You can use the topic generator as a standalone tool or use it to order content on-demand.
Struggling with blog topics ideation?
Introducing the Blog Topics & Ideas Generator – the ultimate tool for content marketers. This AI-powered tool can generate hundreds of ideas with just a few clicks, helping you to save time and resources while creating high-quality content.
With the Blog Topics & Ideas Generator, you can quickly generate ideas that are tailored to your target audience. Whether you want to focus on a specific topic or industry, our generator can help you come up with engaging ideas that will help you stand out from the crowd.